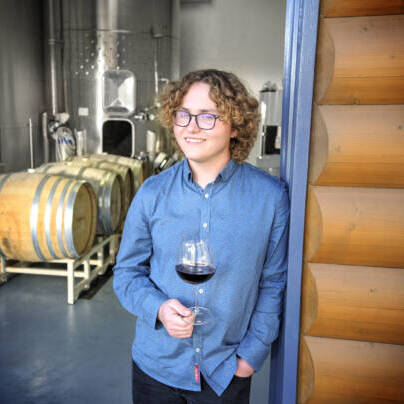 Dakota Bibby
WINEMAKER
Immersing himself in the wine industry at a very young age, Dakota graduated from both the Viticulture and Winery Assistant programs at Okanagan College.  He then spent the next six years working with local wineries of different sizes to round out his experience and wine making skills.   Prior to taking over the full-time role in his family winery, Dakota spent a season with the renowned team at Stag's Hollow in Okanagan Falls.  Under winemaker Keira LeFranc, he refined his skills and the confidence to take Nighthawk Vineyards to the next level.
Dakota brings his passion for the land, with a focus on crafting the small lot terroir driven wines of excellence that Nighthawk Vineyards has built their reputation on.  A visit to the winery is a very personal experience, with at least one of the Bibby family sharing their story and the award-winning VQA wines from this signature growing region.
Phone +1(250) 497-8874
Email info@nighthawkvineyards.com
have a question?
Get in Touch